"My heart is guarded.
Only one person has the key"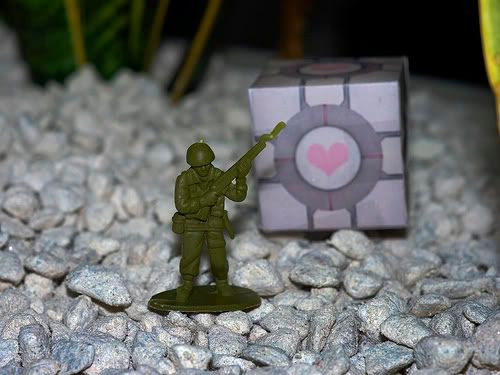 I close my eyes, and try to image what my guarded heart would look like. My first thought, are these huge white walls, very similar to drywall, with no ending point. They are roughly 8 feet wide and are connected at each corner to take on the shape of a pentagon. The look of it is sturdy, but with the right amount of applied force, the thin plaster layering, can be penetrated. These walls are flawed, and will not do. If I were to settle with this type of protection, it would only be a matter of time before a boy with eloquent words and charm might discover the obvious weakness and have found his way closest to my heart. Only to mistreat it of course, on account of how easy it was to obtain. My weaknesses will be apparent to him, due to how close he was able to come in such a short amount of time. In moments of vulnerability he'll point them out to maintain control and take up ownership of my heart in the process. When he is done and has had his fill, he'll leave. Only to puncture another whole in my false sense of security I once called a wall. Leaving the treasure that was at one time inside, shattered, beyond repair of human hands, bleeding from wounds of rejection, insecurity, self hatred, depression, and inadequacy. Oh, this wall will not do. It may have sustained my heart for a short time in my younger years, but the durability needs to be solid and fortified, in order to contain this restored heart of mine.
Let me close my eyes, once again, and rethink this.
This time, there is not one wall, but multiple walls built of dense metals, welded together with only the finest craftsmanship. I take a closer look and notice the shape of the walls have changed. They no longer are in the form of a pentagon, but have now taken up the appearance of a sphere. With each layered wall there is an actual place of entry, unlike the previous one, allowing access closer to the heart but at a cost. The cost for entry is labeled above each door with the titles of friendship, trust, loyalty, commitment, covenant, Christ, love, and other key terms the foundation for a relationship is built upon. With each door that is passed through, entry for the next becomes harder. Unlike before, it's something to be work towards and not taken for granted. Access is not allowed by force but by patience and understanding. Mind you, character and integrity will be checked at every door, just to test the intentions of the seeker. Only one truly after my heart, not selfish emotions or desires, will get close enough to hear it beat.
I'm very fond of these walls. They're much better then the one built before it.
I would hope
the one
seeking after mine would have similar standards for his heart.
Considering only a Prince marries a Princess
And a King marries a Queen.
Proverbs 4:23
Guard your heart above all else,
for it determines the course of your life.