When i said that December would be a better month for blogging. 
I believe, I underestimated the business of the holidays+combined with the launch of VlogCandy. 
I've been swamped! I haven't had any extra time to even read! Aside from my daily devo's, extra reading has been out of the question!
Sweet Moses! I don't even know where my Narnia book is :[
'Sokay being busy... Is actually quite nice.
Look, me and my brother David made cookies!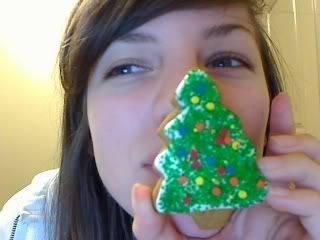 Itsa Christmas Tree!
.
.
.
.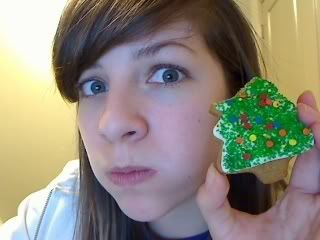 Mm. So gewddd.
Also! Presents I got From Aubrey and John!!!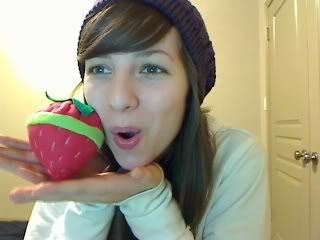 From John, It's a lil Strawburry with a headband! :D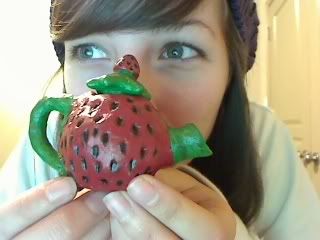 From Aubrey, It's a lil Strawburry Tea kettle! bahaha!
Aw, I love Christmas!